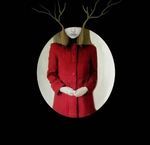 Site web
http://roughdreams.fr
Quelques mots
I'm an art addict whose always looking for the next fix. I used to create a lot but eventually quit the drawing, painting, writing, playing music to achieve a new goal : promote the others' art. And it kinda works that way.
An insatiable curiosity leads me to discover more and more artists, everyday. This blog's aim has always been to share some of my discoveries. I hope you'll like what you see. If so, leave me a note.
Want to know more ? then just ask !