Canalblog > Membres > France > MK and Co Design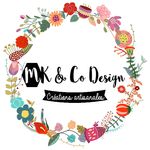 Site web
http://mkandcodesign.com
Quelques mots
MK & Co Design a une vocation de création "Fée Mains Marseillais "
( des petites choses qui ne se trouvent qu'ici).
Pour tous renseignements :
Mail : contact@mkabdcodesign.com
La devise est simple : toutes les belles choses sont le fruit de l'originalité !
SiRET 792 597 676 00016
***MK & Co Design has a mission to create HANDMADE Marseillais originality (the little things that are here)
All beautiful things are the result of originality
100% handmade creations, ideas, concept, design, manufacture, creation "By me"