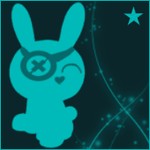 _Quichon_
Quelques mots
Jeune homme de 26 ans vivant en Bretagne!
Centres d'intérêt
Musique, ciné, télé, balades, mon homme!!
Films préférés
Sleepy Hollow, Moulin Rouge, Requiem for A dream, Matrix, Le Seigneur des Anneaux, Virgin Suicides, Pirates des Caraibes,CRAZY, Big Fish, Les Noces Funèbres, Paris Je t'aime, Volver, Destination Finale 1, 2 & 3, Kill Bill, Hypnose, The Hours, Les Autres, Dogville, Le Fabuleux Destin d'Amélie Poulain, Un long Dimanche de Fiançailles... Series TV : Prison Break, Heroes, Desperate Housewives, Brothers and Sisters, Lost, The OC, Alias, Six Feet Under, Grey's Anatomy, Queer as Folk, The 4400, Nip/Tuck...
Musiques préférées
Mylène Farmer, BlutEngel,:Wumpscut:, Lost Area, In Strict Confidence, Amethystium, Diary of Dreams, Achillea, Amduscia, Cinderella Effect, Das Ich, De/Vision, Decoded Feedback, Delain, Dido, Indochine, Dolores O'Riordan, Staubkind, Within Tempation, The Sin:Decay, Sigur Ros, Nightwish, Epica, Lunatica, Evanescence, Zazie, Unheilig, Donna DeLory, Enigma, God Module, Hocico, Ice Ages, Lacuna Coil, U2, Arielle Dombasle, Mechanical Moth, Madonna, Mind.in.a.Box, Emilie Simon, Melissa Mars, Björk, Lisa Gerrard, Angelzoom, OOMPH!, Nelly Furtado, Punto Omega, Rammstein, Raphael, Satyrian, Seelenkrank, Sirenia, Superbus, Sleepthief, The Birthday Massacre, The Gathering, Tristesse de la Lune, Velvet Acid Christ, Tori Amos, Apoptygma Berzerk, Arcana, Archive, Sarah Brightman, Björk, Perry Blake, The Cardigans, Coldplay, The Cranberries, Dark Sanctuary, Depeche Mode, The Dreamside, Ego Likeness, Edenbridge, Elend, Delerium, Enya, Era, Faith and the Muse, Lesiem, Flesh Field, Garbage, Liv Kristine, Goldfrapp, Hooverphonic, Loreena McKennit, Sarah McLachlan, Madinka, Kylie Minogue, Moby, New Order, Muse, Mike Oldfield, Jean Michel Jarre, Placebo, Persephone, Portishead, Queen, Aude, Ysa Ferrer, Saez, Robert, L'Âme Immortelle, Scorpions, Scream Silence, Emma Shapplin, Tristania, Visions of Atlantis, Tystnaden, Hans Zimmer, Vangelis...
Livres préférés
Amélie Nothomb, Barjavel, Tolkien, J.K Rowling, Anna Gavalda, Colm Toibin, Edmund White, Bernard Werber, Paulo Coelho, Philippe Besson, Stephen King, Armistead Maupin, Graham Masterton, Anne Rice... BDs...
Le blog de _Quichon_
Emocean le Blog !

Après Emocean le forum, voici Emocean le Blog ! Un blog où je parle de musique, cinéma, littérature, bref tous mes coups de coeur !
Dernier message
(le 02/04/2009 à 21:07)
:
C'est dans l'air de Mylène Farmer
" Mylène Farmer s'est enfin décidée à choisir C'est dans l'air comme nouveau single ! Et..."
»
Tous les articles
Derniers commentaires:
Hello Everyone
"hi here. i am new to this website and i like this website.
(sans titre)


"I have been visiting various blogs for my term paper research. I have found your blog to quite..."