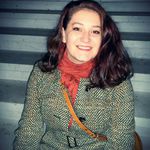 R box of dreams
Membre depuis le 31 mars 2015
France
Site web
http://
Quelques mots
Bonjour à toutes et tous. I am Renata and I love making cards and sewing so I start this blog with the hope of meeting new people who share the same hobbies.
Centres d'intérêt
Carterie, couture, cartonnage,...
Le blog de R box of dreams
R`s box of dreams

Un petit coin d'inspiration
Dernier message
(le 04/05/2017 à 21:17)
:
Sketch Saturday week #461
" Hello everyone. This week at Sketch Saturday we can choose a sketch we..."
»
Tous les articles
Derniers commentaires:
(sans titre)
"Love this!! Thanks for joining us at Sketch Saturday."
(sans titre)
"trop jolie!!! bravo, j'aime beaucoup. Bises et bonne semaine."