Canalblog > Membres > France > HolonaGlamour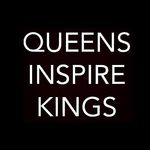 HolonaGlamour
Membre depuis le 25 août 2014
France
Site web
http://https://www.facebook.com/holonaglamour?ref=hl
Quelques mots
fashion blogger about lifestyle for to be glamorous in any event !
Centres d'intérêt
fashion, style, healthy food, shopping, brand, lifestyle
Le blog de HolonaGlamour
Holona Lifestyle

fashion is what you buy style is what you do with it glamorous is your mind 3 thinks for to be the IT GIRL of your lifestyle !
Dernier message
(le 01/12/2014 à 12:09)
:
Victoria's Secret show is coming !
"Hi Everyone ! Yesterday, all the Angels from Victoria's Secret flying from New-York to London..."
»
Tous les articles
Dernier commentaire:
(sans titre)
"Storage, 26, is one kevin durant shoes from the largest child, dell -- garage in 2002, the dad..."