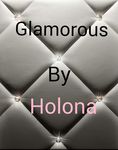 Holona
Membre depuis le 22 avril 2014
France
Site web
http://https://www.facebook.com/holonaglamour?ref=hl
Le blog de Holona
Glamorous by Holona

French Fashion and lifestyle blogger, all you need to know about fashion, style and how to be glamorous everyday, every time ! Be the It Girl of your life !
Dernier message
(le 17/04/2017 à 11:13)
:
Buy your beauty product in a parapharmacy
"Hi Everyone ! Today I want to talk about beauty, A lot of women don't know what product is the best..."
»
Tous les articles
Derniers commentaires:
(sans titre)
"thank you so much ! i hope that all these tips will be useful ! :)"
(sans titre)
"Hello! Fun post - interesting concept. Lets see if I can try out these tips! ..."